Woodruff Camp Staff
The success of any program depends on the quality of the staff. Our Woodruff Camp Staff has been selected based on their experience, training, ability to teach, love of Scouting, and a desire to make a lasting, positive impression on your Scouts and your Troop.
Each member of our 170 member staff team is important, and together we share the responsibility to carry on the great programs and service our camp (and camp staff) is known for. A great staff will deliver a great camp experience; the Woodruff staff is second to none!
Meet Your Leadership Team
Director of Camping Services
770-956-3175 (o)
404-202-4614 (c)
In 2003, Bion Jones joined the Atlanta Area Council as a professional scouter after serving 24 years as a volunteer and retiring from Xerox Corporation after 24 years. As a volunteer, Bion served in a variety of Unit, District, Council and National positions, receiving the District Award of Merit, Silver Beaver and Silver Antelope Awards. He is a recipient of the OA Founders Award and served 3 times as a Wood Badge Course Director. He provides leadership to the Woodruff Summer Camp Program as well as staff advisor to Allatoona Aquatics, the Order of the Arrow and many other assignments.Bion served 9 years in the US Navy during which he graduated from the University of the Philippines – Diliman. Bion is the proud parent to April and enoys time with his two granddaughters.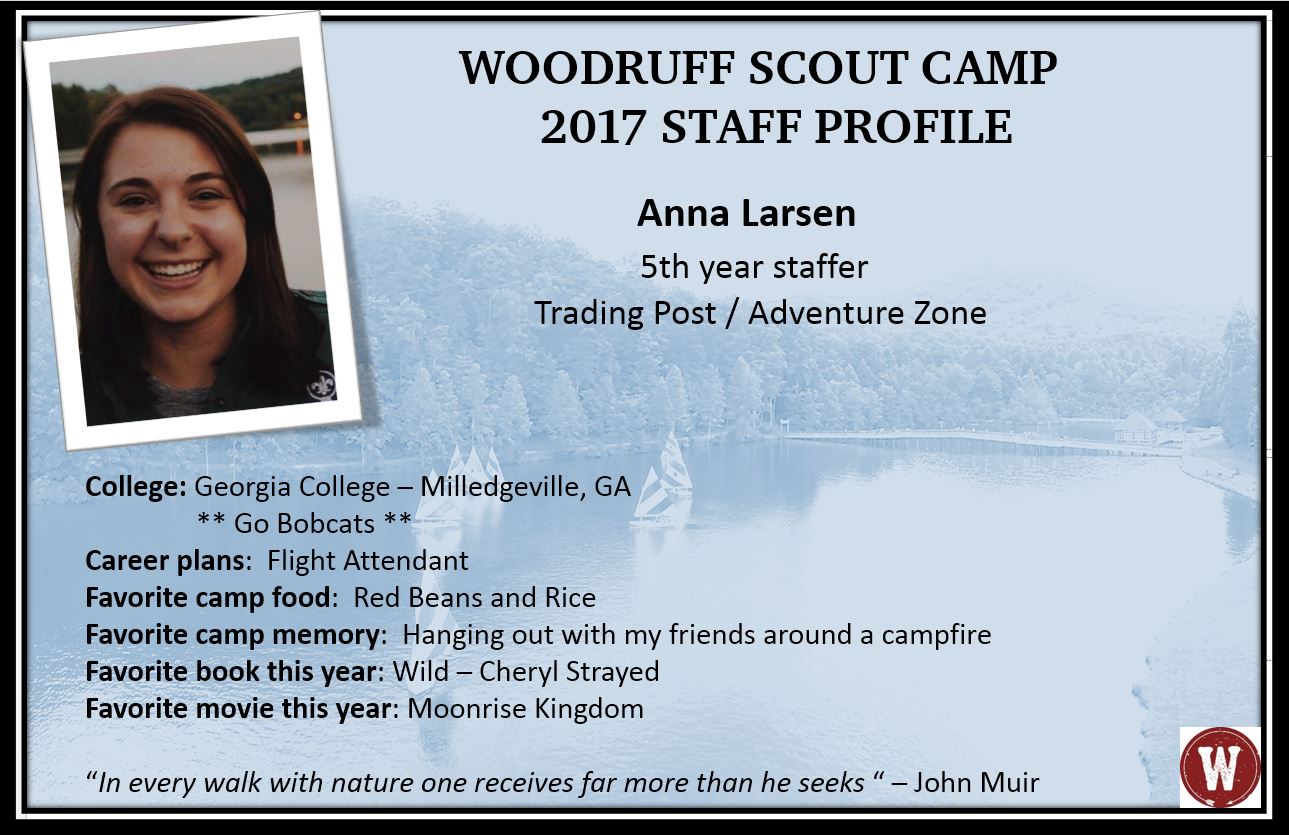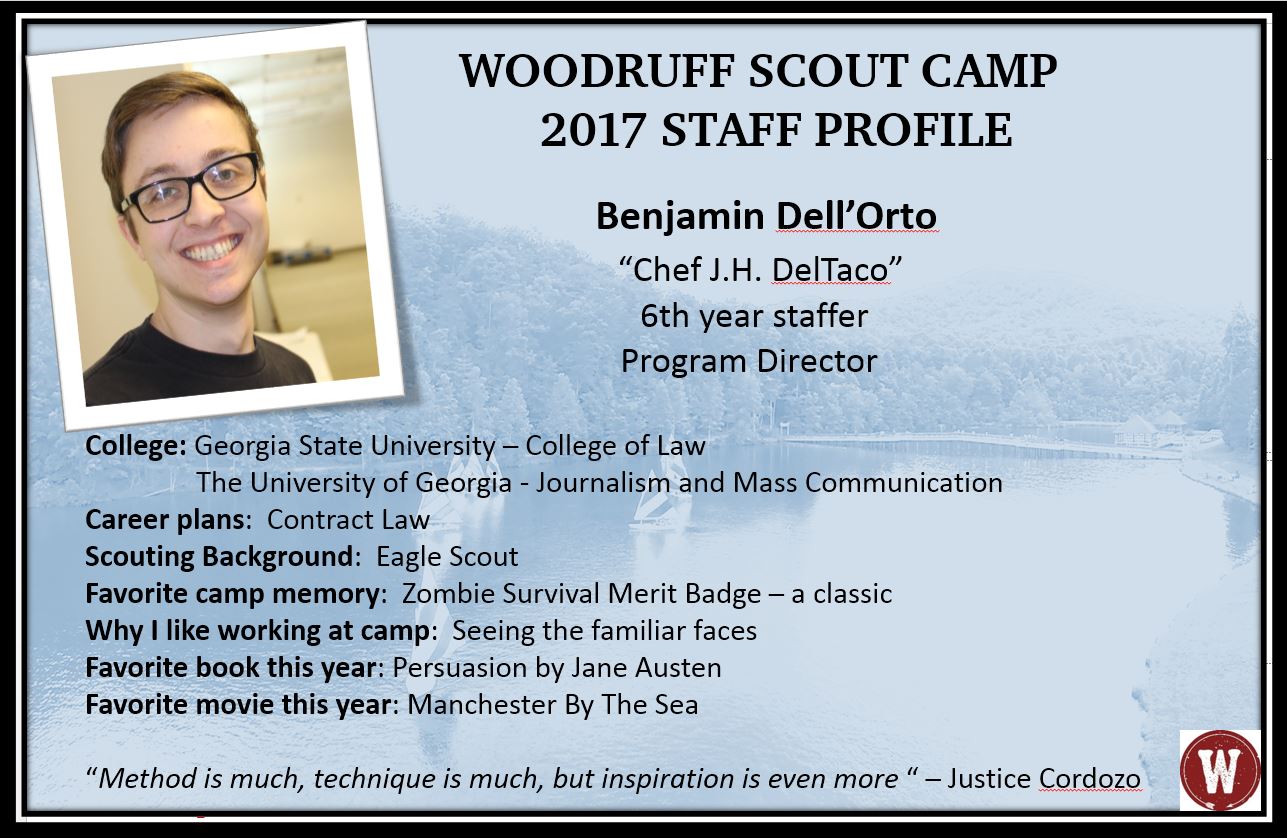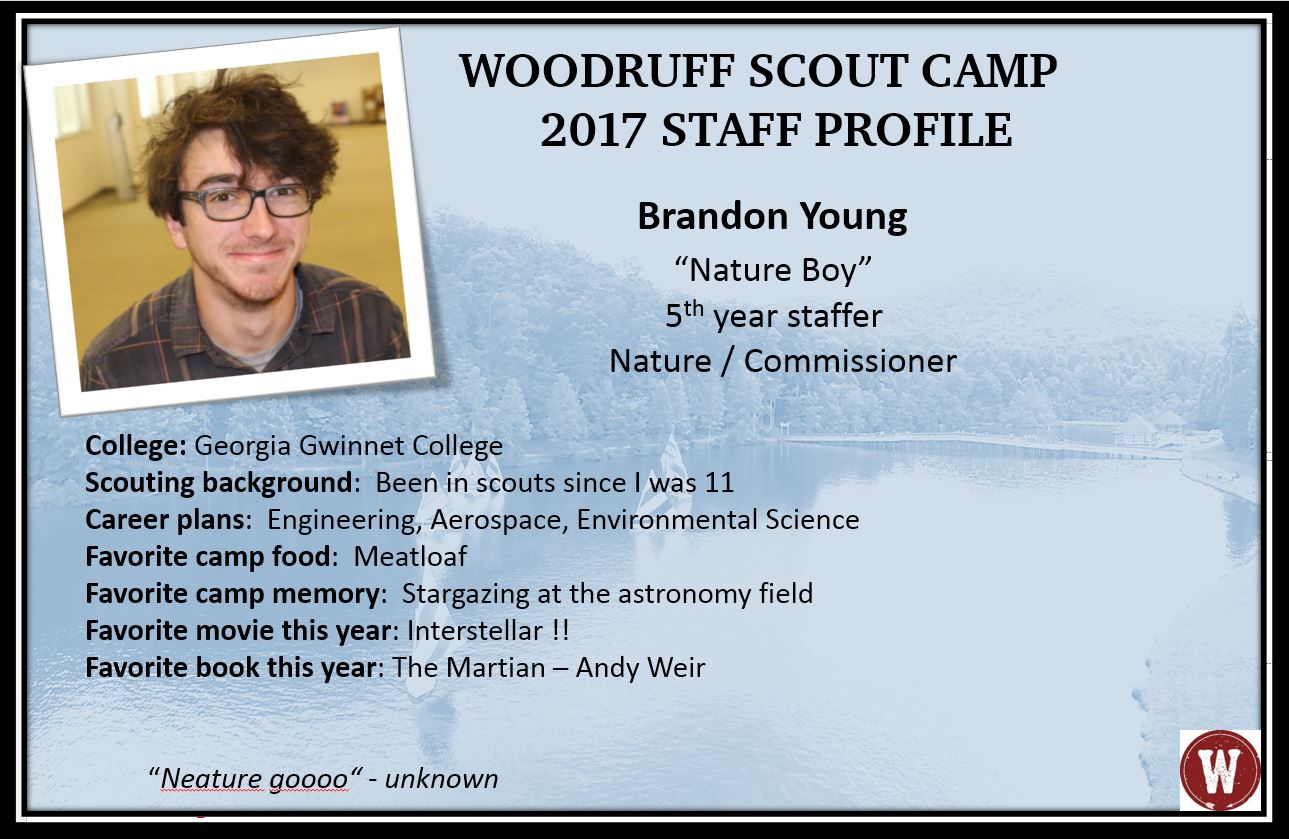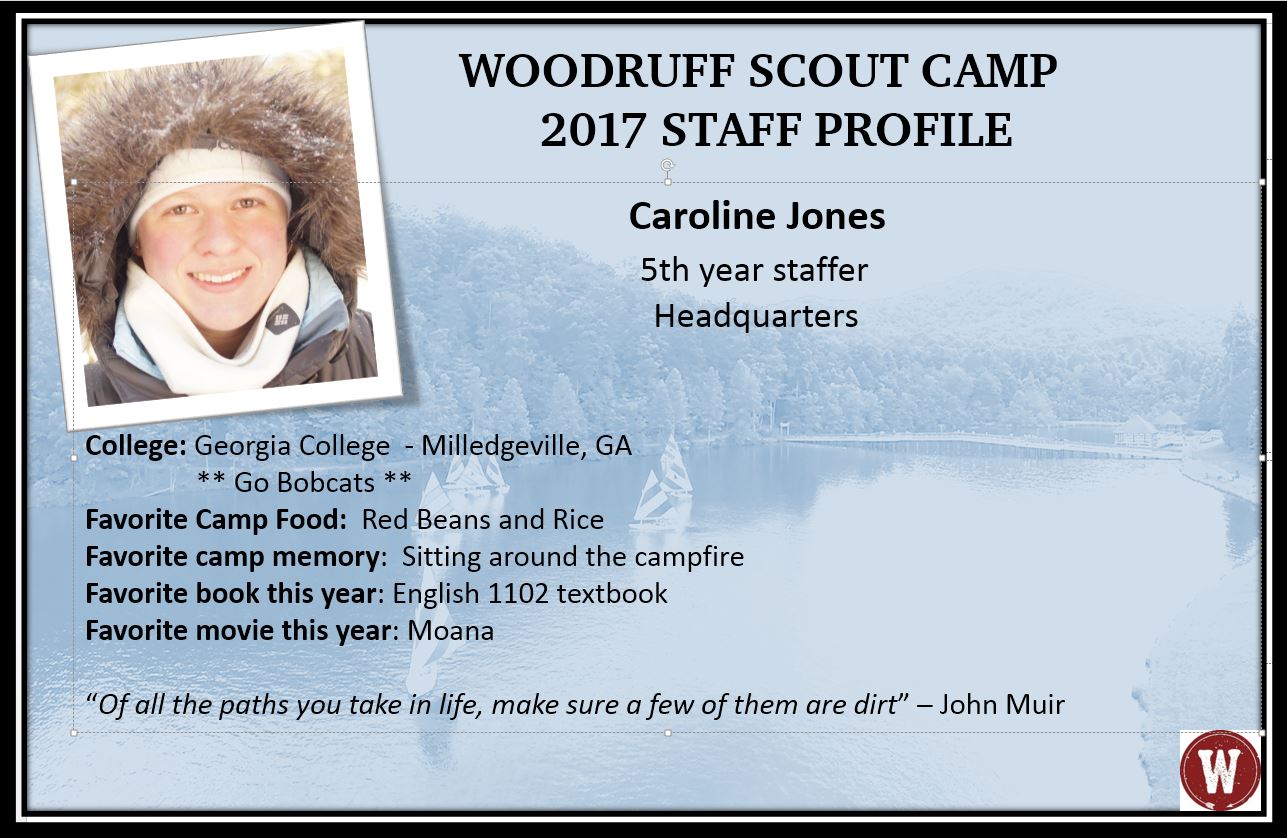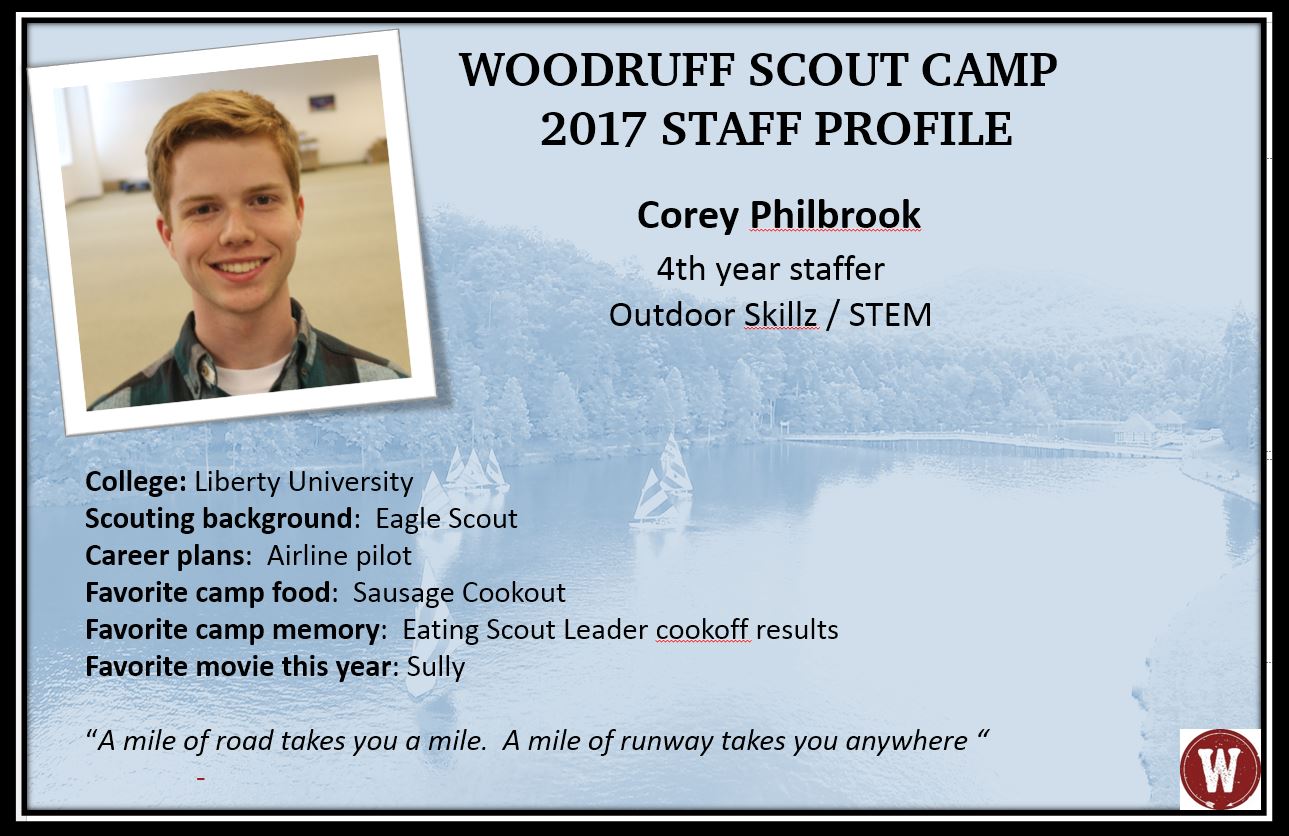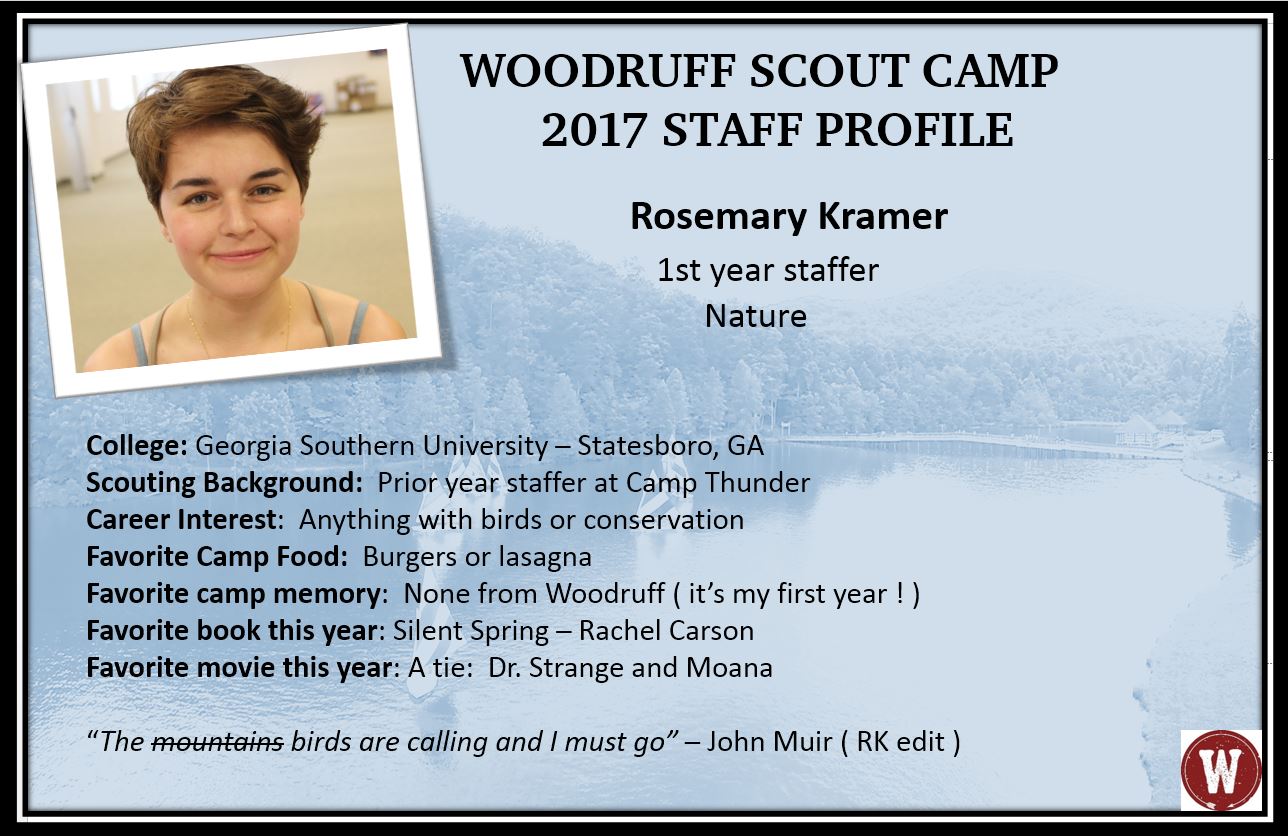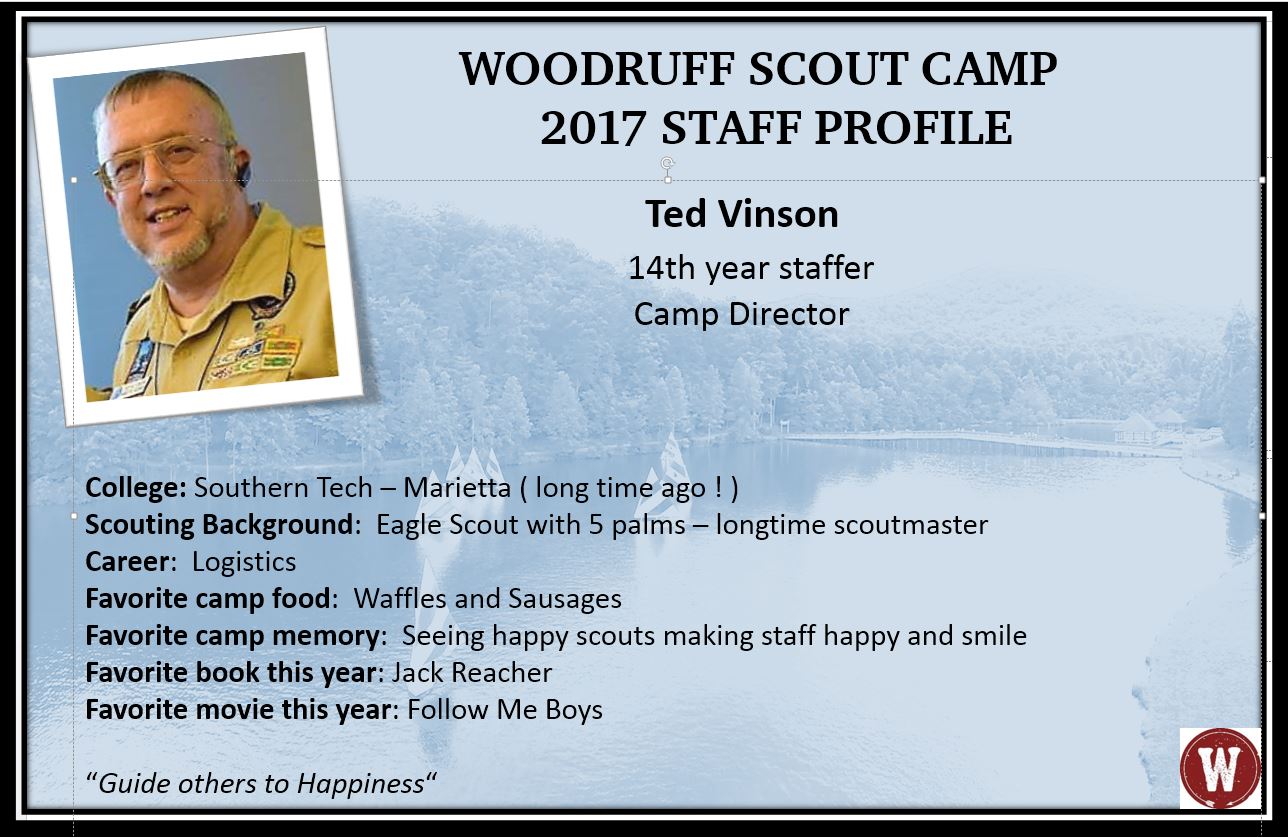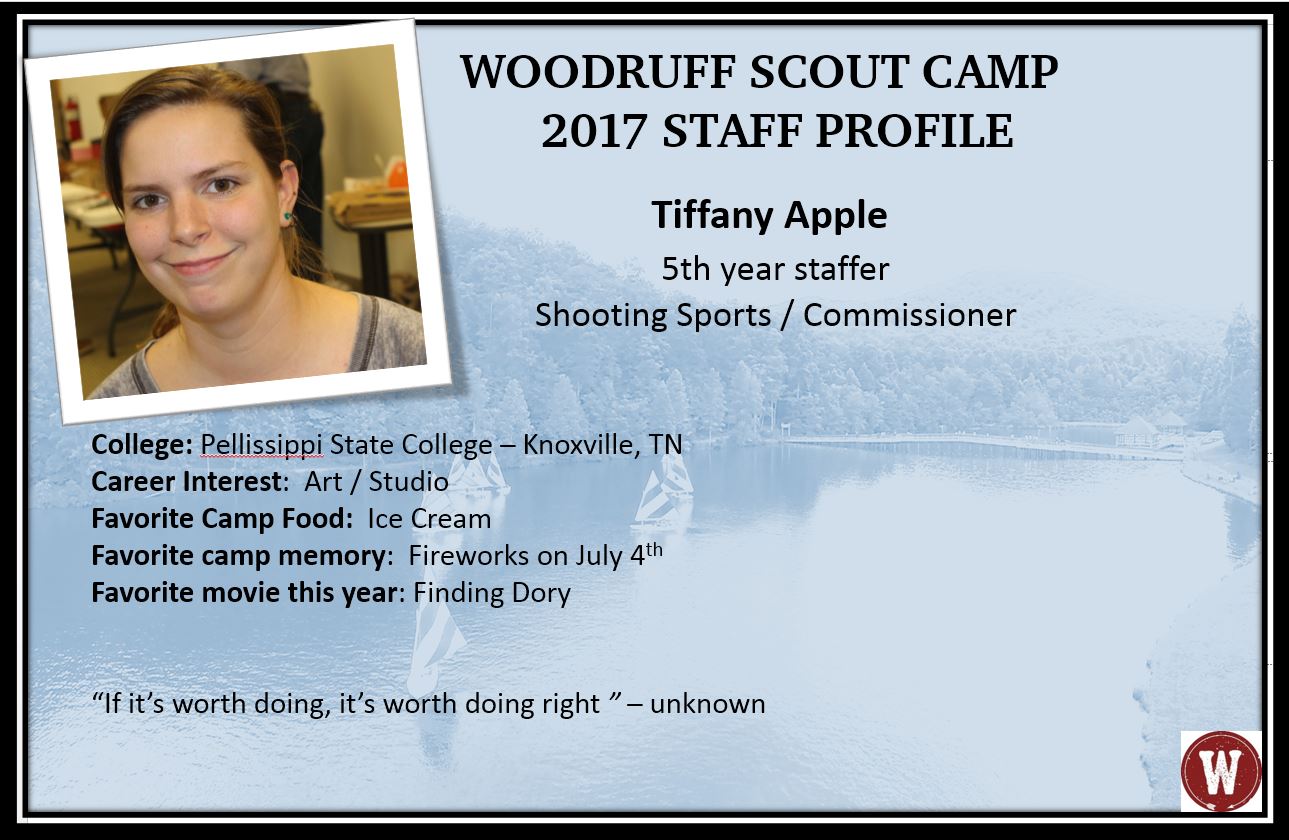 Director of Safe Scouting & Support
770-989-3173(o)
Jason Baldridge joined the Atlanta Area Council in June, 2014 as the nation's first Safe Scouting Director. He began his Scouting career in June 2004 as a District Executive in the Pony Express Council, St. Joseph, Missouri. In June 2009, he was promoted to Program and Camping Director for the Dan Beard Council in Cincinnati, Ohio. Active in Scouting as a youth, Jason earned his Eagle Scout rank and is a Vigil Honor member of the Order of the Arrow.
Jason is a graduate of Kansas State University with a Bachelor of Science degree in Agriculture with a major in Park Management and Conservation. Jason and his wife Victoria have two young children, Aaron and Abby.
As Safe Scouting and Youth Protection Director, Jason assures compliance with BSA Membership Standards, Youth Protection policies and Safe Scouting Practices. Jason serves as the professional partner to the Youth Protection Committee, Health and Safety Committee, and the Training Committee.
Safe Scouting Director
770-956-2898(o)
Josh was a Scout and camp staff member in the Prairie Council headquartered in Davenport, Illinois. After honorable service in the US Army, Josh began his Scouting career in 2002 as a Camp Ranger at the Three Fires Council, St. Charles, IL. He joined the Atlanta Area Council in May 2014 serving as the Senior Ranger for the Bert Adams Scout Camp. In his time as Senior Ranger, Josh has elevated the customer service and guest experience at Bert Adams, formed the Bert Adams Support Society for volunteers who give service to the camp, and has secured monetary and material resources as well as donated services to help advance our camp operations. Josh is a James E. West fellow and Vigil Honor member of the Order of the Arrow.
Wanted – Dedicated & Spirited Staff Applicants
The Atlanta Area Council is looking for Scouts or adults to serve on our summer camp staff. We look for an individual staff applicant capable of committing to either the full summer (8+ weeks) or at least half of the summer (either staff week - week 4 or weeks 4-8)
Click here to apply to be on Woodruff Staff for the 2017 camp season.
Woodruff Counselor-in-Training Program
Woodruff Scout Camp will use the Counselor-in-Training Program to encourage younger Scouts, 14 years of age or older, an opportunity to serve in a limited staff role at camp. The program exists to provide an opportunity for persons interested in camp staff to gain experience in a "hands-on" environment. This will give them a positive experience and allow camp management to get an early look at them and their potential to be a successful full-time, paid, camp staff member in the future.
Click here to learn more about the Woodruff Counselor-in-Training Program
Click here to Apply to be a Woodruff Counselor-in-Training